6 Best Certifications for Ethical Hackers To Boost Your IT Career
Rich
If you want to see success in the technology industry, a certification can help advance your IT career for the better. As the need for more information security professionals continues to grow, the demand for these roles will increase as well. Ethical hacking is a career path critical to ensuring that companies are protecting their systems and information from cyberattacks.
Ethical hackers play an essential role in the success of organizations. They do so by identifying weaknesses in their systems and then helping them mitigate those issues for greater cybersecurity. This role is critical for organizations to adopt a more robust security posture.
There are many certification options for ethical hackers to help prepare you for this career path and teach you new skills and experiences. Nonetheless, deciding which is the right certification for you can be overwhelming. Continue reading to learn more about the six best certifications for ethical hackers to boost your IT career.
Introduction to Ethical Hacking
Ethical hacking is the process of attempting to breach the security of a system or network – with permission – in order to evaluate the security of it. This process is a proactive way to ensure that systems are safe from the vulnerabilities that could result in an attack. Ethical hacking is also often referred to as penetration testing or authorized hacking.
Ethical hackers are skilled in hacking methodologies by knowing how to protect data and information effectively. Most experienced ethical hackers know how to think, operate and use hacking tools like malicious hackers. These types of hackers will often use methods such as social engineering and phishing scams to gain access to operating systems.
Are Certified Ethical Hackers in Demand?
People often ask if ethical hackers are in high demand in the technology career sector. The short answer to that question is yes. Ethical hackers are among the most sought-after IT professionals today. The most experienced ethical hackers have a great deal of experience working with cryptography, footprinting and monitoring security controls within organizations.
Organizations will continue to need ethical hackers and security analysts to help protect their systems and data. In 2021, the average data breach cost was over 4.24 million dollars. This continued increase in data breaches makes cybersecurity professionals more in demand than ever.
High demand for these professionals means that there are countless jobs available and unfilled in this career field. According to Cybercrime magazine, cybersecurity jobs, including ethical hacking, will continue increasing to about 3.5 million unfilled positions by 2025.
If you want to fill one of these roles, obtaining a certification in ethical hacking is essential to gain more direct experience in the field as most organizations aim to hire people with a great deal of knowledge, skills and experience in this domain. Respectfully, certifications can help increase skills and expertise while boosting your IT career.
Top Certifications for Ethical Hackers
There are ethical hacker certification courses and bootcamps that are on the market today, and these courses teach IT pros the fundamentals of the role and how to think like a hacker. With many cybersecurity certification options available, deciding which will be best for you can be challenging. Many cybersecurity certifications, such as CISSP, also cover aspects of ethical hacking and penetration testing. But for those wanting certifications specific to ethical hacking, below are the six best ethical hacking certification exams that can help you grow your IT career.
CompTIA PenTest+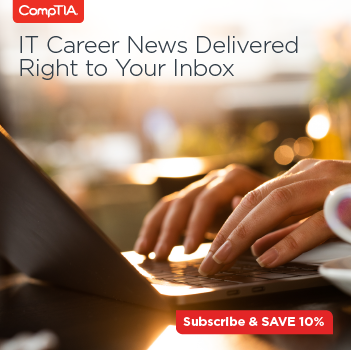 Ethical hackers need to be able to test network security and operating systems for vulnerabilities. Pen testing is a job-related function that is part of what goes into an ethical hacking role. Pen testers often need to be able to think and move like a malicious hacker by having experience with malware and SQL injections. CompTIA PenTest+ can help ethical hackers learn the skills and knowledge they need to be successful in their role.
The benefit of the CompTIA PenTest+ certification exam is that it is a blend of performance-based and multiple-choice questions. This blend, along with the practice exam, allows you to increase your IT security knowledge and hands-on experience to better prepare for your certification exam and your role in ethical hacking. Candidates learn penetration testing skills within cloud, hybrid and traditional on-site environments as well as skills including web applications and the Internet of Things (IoT).
This certification will better prepare you to perform penetration testing against operating systems, networks, firewalls, web servers and applications, and wireless communications. It will also train you to conduct systems auditing for security risks.

There are no prerequisites to take the CompTIA PenTest+ exam. However, candidates are often encouraged to have CompTIA Network+ and CompTIA Security+ experience along with three to four years of hands-on experience.
Certified Ethical Hacker (CEH) Certification
Managed by the EC-council, the Certified Ethical Hacker (CEH) certification is another industry wide recognized certification exam that is designed to help you think like an ethical hacker. In addition to that, it helps you build your skills in penetration testing, attack methodologies, detection and prevention.
The CEH exam tests on the knowledge of security threats, risks and countermeasures. The exam course is led through instructor training, video lectures, self-study courses and hands-on labs for information security professionals. More experienced professionals may sit for the exam without needing to participate in the training courses, and they are able to do this by submitting record of at least two years of cybersecurity or related experience.
Offensive Security Certified Professional (OSCP)
The Offensive Security Certified Professional (OSCP) is a hands-on penetration testing certification widely considered to be the most difficult ethical hacking certification. To earn OSCP, you must complete an online course, then pass a set of OSCE exams over a specific period.
The courses cover web application and network security topics, but the main focus is on penetration testing techniques. After completion, you will have demonstrated your ability to perform in-depth penetration tests on large networks or complex systems.
The difference between the OSCP from other certifications is that it tests the true proficiency of candidates. There are no immediate prerequisites for this exam, but Offensive Security recommends that learners have experience in networking, bash scripting, Perl or Python, and Linux.
The OSCP certification executes an intensive learning and mastery environment that compares candidates to other ethical hackers' abilities. It involves a strict test environment where learners are given real-world ethical hacking scenarios to test on.
Certified Security Testing Associate (CSTA)
The Certified Security Testing Associate (CSTA) certification is more entry-level for those new to the ethical hacking field. Developed by the United Kingdom-based 7Safe, the CSTA certification will give you a basic understanding of performing security testing.
The CTSA is designed to be a bootcamp type of training and exam for professionals wanting to break into the industry and is designed for UK-based information security professionals to branch into ethical hacking successfully.
To become an ethical hacker, you need to know how hackers think and operate in order to mitigate attack risk. Without direct hands-on experience, this can be challenging. The CTSA helps with performing security testing which is essential before pursuing the path toward becoming an ethical hacker.
The CSTA exam tests your ability to perform various security assessments and auditing on multiple systems using different tools and techniques. You will also be expected to understand how these tools work together within a network environment and how they interact during penetration testing exercises.
Computer Hacking Forensic Investigator (CHFI)
The Computer Hacking Forensic Investigator (CHFI) certification is an excellent choice for those wanting a career in digital forensics or forensic analysis. Ideally, the CHFI certification is for IT professionals looking to have a job in investigating cybercrime.
CHFI certification is managed by EC-Council and is designed as a mid-level credential for IT pros. The exam covers domains such as windows or other operating system memory analysis, mobile device forensics, incident response and more.
This certification involves hacking methodologies, digital forensics and evidence analysis around Dark Web, IoT and Cloud Forensics. CHFI's tools and techniques will prepare learners for conducting digital investigations using groundbreaking digital forensics technologies.
GIAC Penetration Tester (GPEN)
The GIAC Penetration Tester (GPEN) certification is a professional-level credential offered by the Global Information Assurance Certification (GIAC) program. The GPEN certification demonstrates that candidates have the knowledge and skills necessary to conduct penetration testing against network systems.

The GPEN exam covers basic security concepts and advanced ethical hacking techniques. It also includes information about dealing with legal issues and reporting on your findings. For those that want to get specialized in specific ethical hacking certification, GAIC has a partnership with the SANS Institute for pen testing certifications for cloud environments and cloud security.

IT pros studying for the GPEN exam will learn how to implement various types of attacks, including Man-in-the-Middle, Denial of Service and Social Engineering. They will also learn how to use multiple tools for performing penetration testing tasks and how to create custom scripts that automate these tasks. The course emphasizes practical hands-on testing, so you'll also learn how to use your skills in real-world situations.
The GPEN certification is recommended for professional security testers with a minimum of two years of experience in the field.
Which Job Roles Require Ethical Hacking Certification?
Most of the roles that require an ethical hacking certification also require experience in conducting penetration testing, systems and network auditing, system administration and risk management assessments. Ethical hacking certifications and experience are in high demand within countless big technology companies, such as IBM and Google. Here are some of the roles that typically require an ethical hacking certification:
Information security analyst
Ethical hacker
Information security manager
IT auditor
IT consultant
How To Choose the Right Ethical Hacking Certification?
Ethical hacking is an emerging cybersecurity field that's only increasing in demand, and earning certifications allows you to learn new skills and advance your career.
When researching certifications, choosing a program most relevant to your career goals is best. To choose the right ethical hacking certification, consider these four steps:
Take inventory of the applicable skills you already have.
Generate a list of job roles you are interested in.
Identify the skills you need to learn for these roles.
Then match these skills with the applicable certification.
There is a reasonable amount of time and investment involved with the many ethical hacking certifications available, so researching and choosing the best one for your goals and needs are just as important as studying for the certification itself.
It's also important to understand that many jobs out there may require a degree in addition to your certification. Since ethical hacking and cybersecurity are emerging fields that are growing in demand, you can start preparing yourself now. Researching job roles on networking sites, such as LinkedIn or ZipRecruiter, can help you understand what companies are looking for in ethical hackers.
Most certification programs will involve some existing knowledge and experience in the area of information security. However, to best boost your IT career, a combination of a degree, certification and experience can be most beneficial when landing a role in information security.
https://www.comptia.org/blog/best-certifications-for-ethical-hackers
Increase YOUR Income now! Attend the LIVE 5-Day class, become Certified, make monthly payments with no credit check. Did you know that average salaries for an entry-level cyber security job can range from $78,603 to $113,190 per year in the United States and there are nearly one million cyber security jobs available for those who have the skills and Certifications to prove it? Stay ahead of the game and enhance your career prospects by learning the most in-demand core security skills. From network security to digital forensics, from ethical hacking to security operations, polishing your skills in these domains can help you gain a competitive edge as a beginner. Begin today to learn and Certify on 5-Day LIVE Instructor-led courses for A+/Network+/Security+, CySA+, CASP+, #CISSP, #CCT, #CEH, #CHFI, #CND, #CCNA, #CCNP: Security, #SCOR, #SVPN, Azure Security, and more. Join over 40,000 students in the past 24 years. Courses include Official Curriculum, Official labs, practice and Certification exam and a free retake of the course up to six months. Register today at: https://lnkd.in/e6FrAvpS (800) 611-1840 info@cedsolutions.com